Evan Buxner
A St. Louis Divorce & Family Lawyer with Experience in High-Stakes Legal Matters
Attorney Evan Buxner has been living in the St. Louis areas for over 46 years. He received his juris doctorate in 1993 from St. Louis University, graduating with honors, after completing his undergraduate work in 1990 from the University of Massachusetts. While studying the law, he worked with the Saint Louis University Public Law Review as a staff member.
After law school, Evan worked at a prestigious firm in St. Louis, later moving to a large firm in the area where he was responsible for handling complex mass tort and commercial litigation cases. This was the beginning of over two decades of experience in numerous practice areas, including high-stakes litigation cases.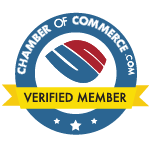 Throughout his time in practice, and because of his reputation as a well-respected professional, Evan has represented high-profile clients, including Fortune 500 companies and a sitting judge. He has been appointed as class counsel by judges in state and federal courts to represent cases involving hundreds to hundreds of thousands of individuals throughout the U.S. His experience and knowledge gives him insights from both sides of a case and he has achieved successful case results for thousands during his legal career.
Highly Respected as an AV® Rated by Martindale-Hubbell® Attorney
Evan is AV® Rated by Martindale-Hubbell®, an honor given to top lawyers with demonstrated success who are both knowledgeable and well-respected in the legal community.
Because of his record of success, commitment to client communication, and determination to uphold the law, Evan is known as a problem solver. He rises to and exceeds expectations, fervently tackling challenges that others may dismiss as impossible. His creativity and determination set Evan's practice apart.
Personal Influences
At heart, Evan is a family man. He has been married for more than a decade and is father to three beautiful children. He cares deeply about his clients and his community, which is why he volunteers on the board of trustees at his temple as well as serving on the board of directors for the Delta Gamma Center for Children with Visual Impairments. He previously worked with the St. Louis Crisis Nursery as a board member and was a volunteer Big Brother with the Big Brother and Big Sisters organization.
When not working on a case or in the courtroom, Evan enjoys exercising, barbequing, and spending quality time with his friends and family.
Call
(314) 888-5235

to Discuss Your Matter

When you are facing a divorce or family law issue, trust in our experienced St. Louis family lawyer, Evan Buxner. The Buxner Law Firm is focused on helping our diverse clientele through their legal matters.
---
Call (314) 888-5235 to schedule your free in-person consultation.
---